Skip to Content
Find the Perfect Program to Further Your Career
We are proud of our commitment to providing affordable, convenient programs to fit anyone's lifestyle in Sierra County and surrounding areas. All of our programs are accredited through the appropriate agencies at the state and national levels. Our EMT courses are currently the only fee-based courses offered at Sierra County Schools for Adults. Payment for either of these courses is due on the first day of enrollment. All other courses offered at all three of our locations are completely free of charge. In order to make education as accessible as possible, we offer both in-person and online learning formats to work with any student's lifestyle. If you have any questions or concerns about payment or enrollment, please do not hesitate to reach out. Our staff would be happy to work with you to find a solution to any issue you may be experiencing.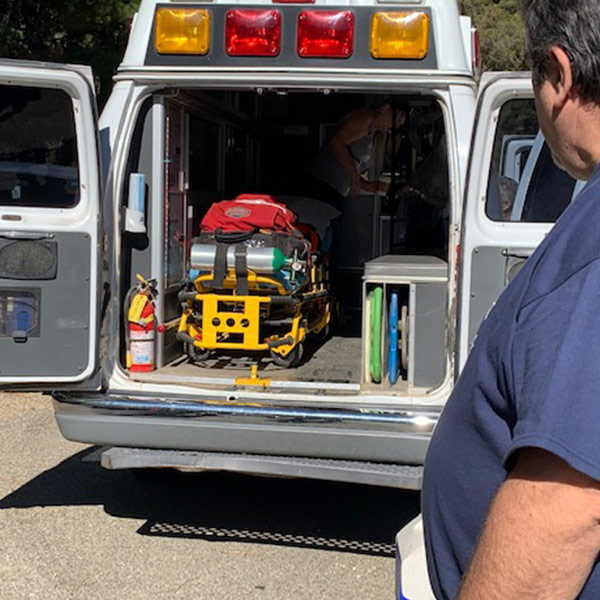 Current Courses
Basic Computers: Personalized ongoing two hour computer training available. Call for more information.
GoTeach: An early childhood education work site based training program . Registration is now open.
High School Diploma and GED Prep Classes: A personalized learning program that includes Individual tutoring and small group classes to complete a high school diploma. Registration is now open.
Emergency Medical Services (EMS) Courses: All levels of EMT training and certificates are offered and students complete the testing for the National Registry. Classes are offered in Downieville and Loyalton. Register now
Hospitality Bootcamps: The Hospitality Bootcamps have two primary curriculums that were created and vetted in collaboration with multiple industry partners to create a model that can be adjusted to meet the needs of individual companies. Our programs feature a 15 -20-hour Guest Services Bootcamp and a 40-hour Culinary Bootcamp. Registration is now open.
CPR:  Four Healthcare Provider courses, and one Community Heart Saver course available monthly. We offer both a four hour initial certification course and a two one half hour recertification class for healthcare workers. Call for details. Registration now open.
Loyalton, CA – Current Courses
All of our Loyalton courses are currently free of charge but may have a fee for textbooks, labs, consumable materials and equipment as necessary for the field.
Downieville, CA – Current Courses
EMT courses at our Downieville location have a fee for textbooks, labs, consumable materials and equipment as necessary for the field.
EMS Courses: Contact us for schedules. EMT Review 24 hour course. Registration is now open.
CPR/First Aid Courses: Class size is limited. Fee for book, and card. Registration is now open.
Open Enrollment Happening Now
In addition to the current Sierra County Schools for Adults courses listed above, we are always proud to offer our Adult Basic Education, High School Diploma completion, and High School Equivalency programs. We are accepting applications to enroll in these programs on an ongoing basis, so do not hesitate to reach out today. Additional courses include College Transition, CTE and Fire Training, Culinary Arts, and Job Skills Readiness. Our schedules may change from time to time and any updates will be reflected on this page as they occur. If you have questions about current courses or those that may be offered in the future, give us a call. Our staff is excited to help you begin your higher education journey and kickstart your future.
Contact Us Today to Start Your Journey to Higher Learning!