Skip to Content
Our Vision
The Sierra County Schools for Adults (SCSA) is dedicated to supporting the District's vision that all participants can succeed, by meeting every adult learner where they are in their life's journey and assisting them with attaining their goals of higher learning and employability skills.
School Info
Seated at 4950 feet in California's Sierra Nevada, Sierra County Schools for Adults (SCSA) provides adult education services to Sierra County, including five primary communities with highly diverse populations.
SCSA was founded in January 2019, and was initially accredited by the Western Association of Schools and Colleges (WASC) in April 2020.  The school is funded via the California Adult Education Program (CAEP) and the Federal Work Improvement Opportunity Act (WIOA), along with a number of grants.  The staff consists of a single full time position and several part-time positions that assist the school in performance of a variety of functions.
As a first step in the creation of a prospective Adult Education program, a series of town hall meetings were held from February through April of 2019 to assess community needs and gather input from a variety of community stakeholders.  The feedback provided in these meetings identified a range of community workforce development priorities for Sierra County, including a High School diploma or Equivalency program (commonly known as GED), writing and literacy courses, ESL resources, and employment-centered vocational training.  The primary need identified countywide was access to workforce training programs in a number of employment sectors, with the goal of providing a capable workforce to staff our local economy. Identified areas of need included Emergency Medical Service (EMS), Hospitality/Culinary, Early Childhood Education (ECE), among others.
One critical step in the school's creation was securing a physical location. SCSA initially began serving students at the Sierra County Office of Education in a converted storage room.  Since then, SCSA has placed a new modular building on the Loyalton Middle School campus that includes an office space and a classroom furnished for the comfortable and equitable learning of adults.  SCSA is currently working with a number of partners to plan and fund the construction of an additional 36' x 40' building by the spring of 2022. This new structure will house both a culinary lab and an Emergency Medical Services lab, and will serve as SCSA's primary career education facility.
Regional Info
Locations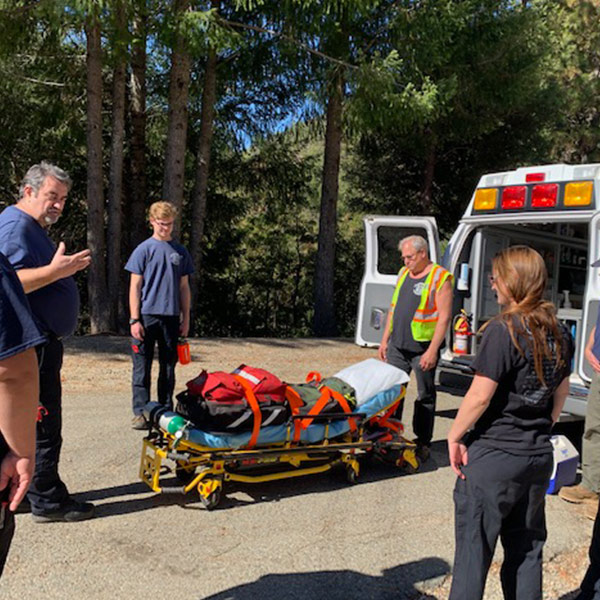 Our Mission
The SCSA mission is that every adult participant will be supported and encouraged in a safe and equitable learning environment, equipping them with the skills and tools to be successful in the current job market, by:
Developing and strengthening adult basic skills to completion of a High School diploma or equivalent; using relevant skills to resolve real world problems that adults experience in their daily lives.
Providing opportunities to obtain short and long term job skill certifications leading directly to new employment or advancement with their current employer.
Partner with local and regional Workforce Accountability Boards to strengthen employment placement or advancement within current career.
Contact Us Today to Start Your Journey to Higher Learning!